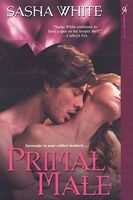 My Review
I have enjoyed this book. I think it is a fun and sexy paranormal read.
I was not sure what Sasha White's writing was, This the first of her books that I have read.
I think how she put it together was great. You get a little sexy and little mystery and personal a lot of fun. I simple love empathy, There fun and you really don't know what your getting.
I also would say every shape shifter I have read about has been different and in this story, the shape shifter was different and quit fun.
I am looking forward to checking out more of her writing.
I think if you are looking for something different and fun to read this is the book for you!!
I would also like to thank Sasha; I won this book in one of her giveaways
Here is her website if you would like to check out some of her work.
http://www.sashawhite.net
Happy Reading Everyone Intel next time